Cat engines/trans
Catalog #: 64227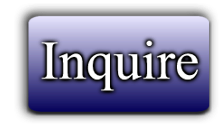 Dragon's Price:
CONTACT US
Catalog#: 64227
Cat engines/trans These engines are good for retrofit trucks,buses, and build Generators. QTY(200) $14,800 EACH FOR C-9 ENGINES $6400 EACH FOR TRANSMISSIONS 20-22 PER CONTAINER WEIGHT 2100 LB PER ENGINE NEW Cat C-9 Acert Engines, NEW Cat CX-28 Automatic Transmissions ~These were being put into military trucks for the U.S. but the deal was cancelled. Engines are pre-EGR for export and single turbo. Sample serial number: LFE02806, AR NO. 357-1095 These engines were built in December of 2012 and put in service March 2014. They were never used. The warranty started March of 2014. These engines normally have 320hp but have all been tuned up by Cat when built and possess 450hp and have Pacbrakes on them. They come complete with all wiring harness, electric foot throttle, radiator, and complete air intake. The only thing to change would be the 24-volt generator to be replaced with an alternator. These would be great for export, tandem dumps, gensets, and marine applications. All will be put on shipping pallets and loaded in container. The engines $14,800 apiece and transmissions for $6,400 apiece. New cost for the engine alone is over $26,000.00! We do have NEW front axles and NEW transfer cases for these units, as well. ***More pictures are available upon request as well as VINs***
Tell us what you think about the new Asian Dragon International Website
Leave Feedback
---
©2011-2017 Asian Dragon International Enterprise. All rights reserved.