GDSBT150OP Soundbar raw returns EUROPE / VERSACE SUITS Europe / Man Knitwears Brand LANCETTI and BAL
Catalog #: 85037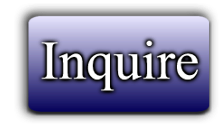 Dragon's Price:
CONTACT US
Catalog#: 85037
GDSBT150OP Soundbar raw returns EUROPE Item number: 23586 Goodmans Soundbar Goodmans GDSBT150OP 150W 2.1 Channel Soundbar with Bluetooth and external subwoofer ? Includes a 60W soundbar & 90W external subwoofer, Connect via Bluetooth & NFC compatible devices; Includes integrated amplifier Stock quality: Raw Returns - Untested Stock available: 500 pieces | Retail price: 79.01 GBP pcs. Price take all: 27.00 GBP pcs. EXW UK VERSACE SUITS Europe Item number: 23584 VERSACE SUITS 1881 TOTAL: 192 pieces PRICE TAKE ALL: 65% OFF RETAIL PRICE EXW ITALY See attached Packinglist here.xlsxaaaa.xlsx Man Knitwears Brand LANCETTI and BALESTRA Europe Item number: 23574 Man Knitwear Brands: LANCETTI and BALESTRA Total: 30 000 pcs. 30% summer season, 70% winter season Price: 17.00 EUR pcs. Minimum order: 1 000 pieces Perfectly assorted in sizes and colors Sizes: S, M, L, XL, XXL EXW Italy See attached More pictures here.zip
Tell us what you think about the new Asian Dragon International Website
Leave Feedback
---
©2011-2017 Asian Dragon International Enterprise. All rights reserved.