JBL, Russell Hobbs and more! Europe june 16 17
Catalog #: 85044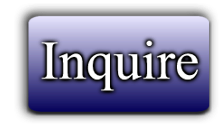 Dragon's Price:
CONTACT US
Catalog#: 85044
JBL, Russell Hobbs and more! Europe june 16 17 Please when replying do not modify the subject of this message. If you want to be removed from this mailing list, please reply to this email with the word Unsubscribe in the subject line. Trendy, goodlooking toaster from the brand Russell Hobbs Quick toast technology - Up to 55% faster toasting 6 adjustable tanning levels 2 extra wide toasting slots Lifting function - For safe removal of bread slices EAN 4008496853946 Quantity 914 pieces Price take all 24.00 - per piece! Market price 52,45 per piece -> check Amazon(36 4.5-star ratings)! < Partial at different price JBL sports headset is perfect for bringing you closer to your goals! Top level sound combined with a perfect fit gives you the best options for training and moving your boundaries. 2 colors available: Color Green EAN 0500363217546 Quantity 242 pieces(maybe more to come) Color Green EAN 0500363217478 Quantity 311 pieces(maybe more to come) Price 39,99 per piece Marketprice 53,75 -> 321 amazon reviews -> The X3 speaker of Onkyo offers detailed high frequency sound complemented by deep and accurate bass. It is giving a complete musical experience and supports wireless music streaming for precision audio wherever you are. The power bank function keeps your mobile devices charged wherever you go. Model W-OKAX3B/10 Quantity 47 pieces EAN 4895185651439 Model W-OKAX3S/00 Quantity 313 pieces EAN 4895185651453 Model W-OKAX3S/10 Quantity 79 pieces EAN 4895185651453 Amazon marketprice 179,99 ->
Tell us what you think about the new Asian Dragon International Website
Leave Feedback
---
©2011-2017 Asian Dragon International Enterprise. All rights reserved.