Bulk Pasta, Silk Ties, Hand Soap, Water Activated Wash Cloths And More
Catalog #: 85091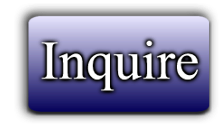 Dragon's Price:
CONTACT US
Catalog#: 85091
3M BULK HAND SOAP New Excess Inventory Some Pumps Don,t Pump Terms Of Sale Will Be: ,No Pumps Pump, 360 units / pallet 60 cases / pallet 16 pallets available Asking Price: $ 2.50 Each FOB: Ohio BULK INDUSTRIAL PASTA 26,000 Lbs Excess Bulk / Industrial Product Gluten Free, non-GMO, High Protein Dry, Pasta Individual cases of Penne, Rotini, and Elbow, pasta Shelf Stable 50lb. Bulk Corrugate, Craft, Cases Date Codes: Varies from Aug. 2017 to Jan. 2019 Asking Price 0.75 Cents Per Lb. Take All Only FOB: Idaho 14,500 100% Silk Ties Attore Brand New Excess Inventory No UPC Code Packaged Individually In Polybags 300 Units Per Master Carton Asking Price $ 2.75 Each FOB: New Jersey Water Activated Wash Cloths And More 60,000 Units New Excess Inventory Private Label U.S. Brands RSVP For A Spreadsheet With Full Details Price: $ 1.25 USD Each take all Price Depends On What You Buy And How Much No Restrictions FOB: Toronto, Canada FIBERGLASS TRAYS FOR CANDY MAKING Used - 2 Truckloads Used Excess Inventory Pulled From Service During An Upgrade Asking Price: $1,500 Take All Only FOB Boston
Tell us what you think about the new Asian Dragon International Website
Leave Feedback
---
©2011-2017 Asian Dragon International Enterprise. All rights reserved.