Shipping containers huge sale
Catalog #: 85095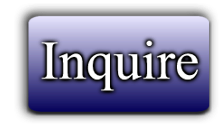 Dragon's Price:
CONTACT US
Catalog#: 85095
83.000 containers 26.05.17 83.000 containers, which consists of half of the container 40ft and the other half of the container 20ft Container. All are in Kuwait (see attached photos)! The containers were used by the Americans to transport their war Machines / material to distribute the Iraqi occupants from Kuwait about 1991. An acquaintance has bought these containers from the US Department of Defense. In addition, he had founded a company in Jordan, which is the Owner. In the purchase contract the containers are defined as scrap to reduce the price. In reality, they are well-functioning as containers, As you can easily see in the photos. The buyer can buy a part of the containers, or if he wants he could buy all of them or buy the company and take over the entire 83,000 Containers. This can significantly reduce the price. THIS IS THE OFFER : The goods are in the shape of containers as described below Total quantity is 83,000 [Eighty Three Thousand] divided as 41,500 [Forty One Five Hundred] containers 20 ft and similar quantity in 40 ft containers. The containers are made for military use and are not numbered or tagged for civilian use and are made of high quality steel for heavy duty use (Corten steel 3-4 mm thickness, it is excellent anti-rust material). The containers are located in Kuwait [military bases and other locations]. Loading port is Port Abdullah [or any other port of choice] in Kuwait. Deliver can start within 6-8 weeks depending on the option selected Pricing:--> Containers in base : 20 ft container 820 USD/container 40 ft container 1080 USD/container There is a 5% discount for quantities bigger that 1000 units Buying the whole quantity, willing to offer a big discount and make the Payment process easy on the buyer: 1. Can offer you a price of 800 USD per container [20 or 40 ft] if the buyer is getting the whole quantity. 2. Can accept payment as installments as follow: a. 15-20 Million USD as first payment upon signing the contract and legalizing it. b. The remaining balance is to be paid as 4 installments by bank guarantee with 3 months period between each of them. c. This will be very good for the use of military and or Gov. Departments and also for private sector in and others many uses . NOTE: For your information only: A- Used containers like these in the market costs min. From 1200-2900 USD for each . B- New ones cost is not less than 3500- 4900 USD each ....and you can Investigate C- You must be CAREFUL that must be Corten steel 3-4 mm Minimum anti RUST- USA MADE FOR HEAVY DUTY ONLY. PS: Corten steel is a weathering steel traditionally used in the construction of shipping containers. It exhibits increased resistance to atmospheric corrosion when compared to unalloyed steels by forming a firmly adhering protective rust-colored oxide layer, or patina, on its surface also go to ---> What You Should Know About Corten Steel Containers - Premier Box : https://www.google.jo/webhp?sourceid=chromeInstant&ion=1&espv=2&i.e.=UTF-8#q=what%20is%20corten%20steel%20made%20of
Tell us what you think about the new Asian Dragon International Website
Leave Feedback
---
©2011-2017 Asian Dragon International Enterprise. All rights reserved.