NOMINATE SUITABLE VESSEL FOR OUR CLIENT5'S CARGO
Catalog #: 85096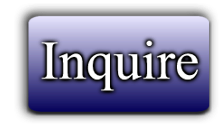 Dragon's Price:
CONTACT US
Catalog#: 85096
NOMINATE SUITABLE VESSEL FOR OUR CLIENT5,S CARGO Please check below our clients, cargo details. If you can immediately arrange suitable vessel for below cargo, kindly advise soonest with owner,s Terms & Condition of Contract and Charter Rate accordingly; 1). Cargo: SCRAP IRON; Volume 30,000 M/T per shipment for 12 months. Load Port: Sipalay, Negros, Philippines (by Ship,s Gear); Disch Port: Mundra/Kandala, India (by Ship,s Gear). Also ship,s Grab can load 4,000 M/T per day; Long Term Time Charter for 12 months. Kindly provide Charterer GA Plan and photos of nominated vessel. Should this be workable, we will instruct charterer to issue the Letter of Intent to Charter your nominated vessel on specified number of months to finalize this transaction at the soonest possible time. We will appreciate receiving your prompt reply.
Tell us what you think about the new Asian Dragon International Website
Leave Feedback
---
©2011-2017 Asian Dragon International Enterprise. All rights reserved.