Pet Coke Offer
Catalog #: 85104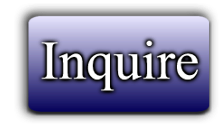 Dragon's Price:
CONTACT US
Catalog#: 85104
Pet coke Supply Offer OFFER NO. 1. USA PET COKE PETROLEUM COKE - USA Please see the below specs, price ideas & potential terms of a contract. Let us know your interest. STANDARD QUALITY OF PET COKE Chemical Elements Parameter Basis Typical Rejection Sulphur % DB 4.5 to 6.5% Above 7% Ash DB 0.50% Above 1% Carbon ARB 86 to 89% -- Moisture ARB 8% Above 10% NCV ARB 7500 Kcal/ kg Below 7300 Kcal/ Kg Volatile Matter DB 8 to 14% Density 900/1000 kg/m Particle size 5cm max Hardgrove 50 to 90 Appearance Black Smell Essentially odorless Soluble No The manufacturer will be either an Exxon Refinery or Philips Petroleum or Chevron Corp. Country of Origin of the product is USA. For 60,000 Metric Ton Trial shipment Plus 12 Months Contract : USD $ 95.00 Per Metric Ton CFR any Indian Port Origin: USA Loading ports: NOLA / Houston Shipment: Within 30 days from LC confirmation Contract: Can offer 100,000 metric tons of Pet coke per month x 12 months. Payment: By Irrevocable L/C at sight confirmed and payable at the counters of seller,s Bank with TT reimbursement. OFFER NO. 2. USA PET COKE Pet Coke Offer with 7.5% Sulphur Origin: USA Quantity: 50,000 MT PRICE : $ 79 + freight Lay can: 23rd – 29th June Payment: DLC – contract direct with refinery Refinery: CEMEX Validity: 20th June OFFER NO. 3. RUSSIAN PET COKE Russian Pet Coke Price : USD 76 Per Ton Other Terms are against Buyer's LOI only OFFER NO. 4. INDONESIAN COAL OFFER INDONESIAN COAL GAR 4200 PRICE :- USD 52 CIF INDIAN PORT MOQ:- 50000MT PAYMENT:- AT SIGHT OR USANCE LC CURRENTLY AVAILABLE SUPPLIES ARE :- CLINKER – FROM IRAN CHROME ORE – 50/48 GRADE FROM INDIA MANGANESE ORE – FROM INDIA IRON ORE FINE – 58/57 FROM INDIA In all cases, if buyer is interested, the formal LOI should be issued immediately by the end-buyer, otherwise the offer will be expired within a couple of days.
Tell us what you think about the new Asian Dragon International Website
Leave Feedback
---
©2011-2017 Asian Dragon International Enterprise. All rights reserved.