ASICS APPAREL OFFER USA aug 1 17
Catalog #: 86467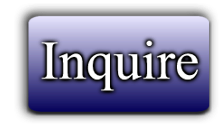 Dragon's Price:
CONTACT US
Catalog#: 86467
ASICS APPAREL OFFER USA aug 1 17 Please when replying do not modify the subject of this message. If you want to be removed from this mailing list, please reply to this email with the word Unsubscribe in the subject line. Product is from the bankruptcy courts handling the sports Authority bankruptcy Assorted Asics Inventory Offer 2 offers #1 42,426 units- This one has images and breakdowns which is very desirable . It also has links to all images by item #2 47310 units TOTAL 89,746 see manifest for breakdowns Retail value Retail tags up to $70.00 (All Asics tags) Offer $ 5.95 per unit Closeout from Closed Sports Authority stores All with UPC,s... Documentation letter from judge saying it can be sold anywhere with no restrictions
Tell us what you think about the new Asian Dragon International Website
Leave Feedback
---
©2011-2017 Asian Dragon International Enterprise. All rights reserved.