Mixed Electronics & More load
Catalog #: 86601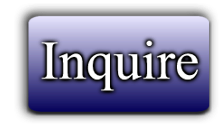 Dragon's Price:
CONTACT US
Catalog#: 86601
MIXED ELECTRONICS & MORE MIXED CONDITIONS NINJA BLENDERS, SONY SOUNDBARS, SAMSUNG APPLIANCES, LARGE APPLIANCES, HOUSEWARES & MORE OVER $50,000 VALUE/519 UNITS $9900 / 24 LARGE PALLETS SPECIAL TODAY $5900 FOB: IL USA **ACTUAL PICTURES ATTACHED **UNDERSTAND COST OF LOAD MAY REFLECT THE CONDITION. PICTURES ARE OF THIS LOAD
Tell us what you think about the new Asian Dragon International Website
Leave Feedback
---
©2011-2017 Asian Dragon International Enterprise. All rights reserved.