Beverages Offer
Catalog #: 86611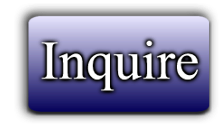 Dragon's Price:
CONTACT US
Catalog#: 86611
Beverages Offer We are pleased to offer you the following: *Hoegaarden 1512 cases – Total 5 container Can be re-stuff into 1890 cases x 4 container Price per Case: Euro 10.95 Stock at Loodenslot in September. Fresh Stock Payment within 5 days via Escrow upon pre-advice *Pepsi Blue Bottle 450ml x 12 pcs Selling Price: USD 4.50 / Carton 20ft: 2500 cartons Lead time: 2 weeks Text: Indonesia
Tell us what you think about the new Asian Dragon International Website
Leave Feedback
---
©2011-2017 Asian Dragon International Enterprise. All rights reserved.