GUCCI MIX STOCK AVAILABILITY - ITALY
Catalog #: 86614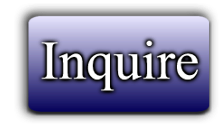 Dragon's Price:
CONTACT US
Catalog#: 86614
GUCCI MIX STOCK AVAILABILITY - ITALY GUCCI MIX STOCK CLEARANCE AVAILABILITY from and Italian Boutique Total qty: 952 pcs. Check packlist attached Retail value 438.370 Euro Best price for Take All:177.500€ Season is 2014/2015/2016 Location: Italy No restrictions! All sanitized Invoices available . Inspection possible only after serious PO and deposit into escrow as confirmation to buy !
Tell us what you think about the new Asian Dragon International Website
Leave Feedback
---
©2011-2017 Asian Dragon International Enterprise. All rights reserved.