Special Offer 65% Off - Bialetti pots and pans europe july 1 17
Catalog #: 86646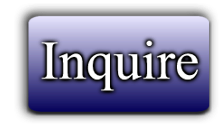 Dragon's Price:
CONTACT US
Catalog#: 86646
Special Offer 70% Off - Bialetti pots and pans Europe July 1 17 Please when replying do not modify the subject of this message. If you want to be removed from this mailing list, please reply to this email with the word Unsubscribe in the subject line. Let me introduce an offer of ceramic pots and pans, brand: Bialetti. The stock is located in Milan and consists of 92.384 units. CERAMIC POTS AND PANS HIGH QUALITY – MADE IN ITALY All news items, original box, 5 years Guarantee Average Retail price per unit: € 20 - € 35 Our average offer price per unit: € 5,20 – 6,30 € Offer prices TO TAKE ALL Offer EXW Milan. packing list and picture by email.
Tell us what you think about the new Asian Dragon International Website
Leave Feedback
---
©2011-2017 Asian Dragon International Enterprise. All rights reserved.