STELLA ARTOIS OFFER
Catalog #: 86666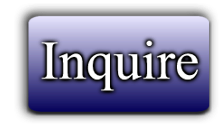 Dragon's Price:
CONTACT US
Catalog#: 86666
STELLA ARTOIS OFFER STELLA ARTOIS UK 24x500ml cans 1890 cases per load, BBD: Fresh Price: EUR 10.70, CNF China Mainports Notes: Offer is under Regular Supply and on Order, not On the Floor. Lead time = aprox 10 working days after deposit confirmation (unless indicated) Payment terms: 30% deposit on Escrow of indicated Bonded, Balance within 24-48h from Pre Advice (unless indicated) Corona = under Seabrook bonded, 30% deposit on Escrow of Seabrook. Note of the above offer: In case of issued Pre advice and non payment of invoiced amount, a penalty of 10% of full amount of invoice will be charged.
Tell us what you think about the new Asian Dragon International Website
Leave Feedback
---
©2011-2017 Asian Dragon International Enterprise. All rights reserved.