Cigarettes OMEGA request
Catalog #: 86674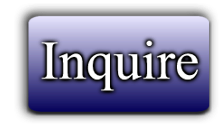 Dragon's Price:
CONTACT US
Catalog#: 86674
Cigarettes OMEGA request We are looking cigarettes OMEGA, if you have offers, please contact us. We tried to find the cigarettes we are interested, Please look at the list of kinds which we need: Omega midnight Nano Edition - Omega Aqua Blue Super slims - Omega menthol - Omega Moonlight - Omega Ultra Lights - Omega Black Label - Omega Premim red - Omega the Ultimate Luxury Cigarettes - Please send me prices of each item via Escrow only. Thank you in advance and Best regards
Tell us what you think about the new Asian Dragon International Website
Leave Feedback
---
©2011-2017 Asian Dragon International Enterprise. All rights reserved.