Welcome to
Asian Dragon International Corporation (ADI)
.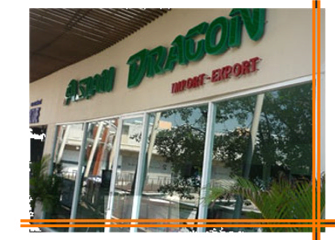 Almost all requirements for Governments, most wholesale and retail outlets can be purchased below cost through our amazing network of liquidators, excess stock suppliers ,warehouses and factories (direct) from around the world.
Asian Dragon International has built up years of strong and harmonious relationships with the biggest and best on the planet.
Asian Dragon has a databank of a massive global network of manufacturers,suppliers, traders,liquidators, warehouses, brokers and factories that can regularly meet your needs whilst providing significant savings over conventional suppliers. We have over 10,000 subscribed traders and buyers who receive our mailing lists daily 365 days a year.
Trading globally and specializing in developing countries for over 30 years, Asian Dragon International have developed relationships and strategies that have encouraged ways of enabling the buying and selling of even the most difficult of procurements.
We have managed and developed a number of initiatives to open doors to government markets by being competitive and understanding of the varied procedures required to dispose of and acquire products and materials.
We are always seeking Government procurement officers, private sector organizations and manufacturers to offer their excess stock, materials and products so that we can add them to our comprehensive data bank of suppliers and buyers.
We encourage private sector organizations and individuals that donate cash to various charitable organizations to reconsider their next cash donation in favor of donating goods that stand a much better chance of reaching their targeted cause.
It's a fact only cents in your dollars donated reach the desired target of the donor.
Utilizing our approach the donor can physically be present when his donation arrives be it hospital beds and equipment medical supplies or 40 foot container loads of selected liquidated food items all can be given directly to the needy.
We encourage donors to go visit the receivers of your generosity yourself or have a company representative on hand upon arrival of your donations .
Please check our liquidations for suitable food and medical products you or your company can donate and see the difference you can make , rather than hope your cash donation made a difference.
ASIAN DRAGON International (ADI) provides complete procurement, sales and logistics for its clients. In working with ADI, retailers, wholesalers and industry will have access to an ever growing and expanding, world-wide-based data bank of professionals.

The Company is Australian owned since it's inception in 1983. Its founder and directors from several countries have extensive trading experience throughout the world.
Aside from procurement, sales and logistics Asian Dragon International develops projects in development and construction. Many projects have been bought to completion and several are always under development with ADI's unique talent of networking the right business solution for each individual opportunity.
The diverse capabilities of the individuals and companies who have been involved with our organization, with its pioneering approach to developing projects from inception to completion underscores our company's ability to provide qualified, quality service in very diverse fields.
Over 30 years of thick and thin, hard work and development of international relationships have resulted in an intimate knowledge of the logistics involved in relocating and shipping huge quantities of products and heavy equipment, trucks, buses and even aircraft and exotic animals.
Our team have traveled extensively throughout Europe and the USA since the mid 1980's inspecting and evaluating equipment for re-export from many U.S. And British military installations & re utilization Units (DRMO). We are fully qualified as experts in technical and supply aspects of military vehicles and equipment for re utilization, particularly in developing countries.
We enjoy the hands on expertise of our Directors in everything from apples to zoo supply and have been directly involved in the delivery of everything under the sun from new and used aircraft sold and leased to the supply of highly sophisticated defense items to Governments.
We specialize in design and manufacturer under our own brand name, the latest in electric / solar cars and of course development and marketing of our popular Trident tricar.
A percentage of every Trident sold is donated in worthwhile materials and needs to worthy charities in the dealerships home country.

The equipment and products you expect, is the equipment or products you receive. We prefer to deal with one customer a thousand times, than a thousand customers once..
What ever you want, what ever you need .. Try us first ..
Sincerely
The Management