1939 Lagonda LG6: Rare and Special Find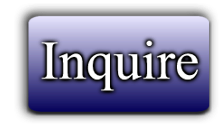 Catalog #100073
Catagory:
Vehicles
--
Cars
Dragon's Price: 54,500.00 USD
Date Added: October 25, 2018 00:42
Page Views: 3
---
This incredibly rare and special 1939 Lagonda LG6 has been off the road since 1960 and has been a California car since the 1950's.
Black over grey with green interior and a California car a vast majority of its life.
It was last registered in 1960 and has been in storage ever since.
The car needs complete restoration but is an extremely charming project.
Wonderfully elegant aluminum body dual magneto ignition and many other incredible features.
Lagonda was known for its advanced engineering and beautiful styling.
A true British jewel.
This exciting and unusual discovery is not to be missed for only $54,500
---