Stock: Hochwertige Handgefertigte Designer Nachtlampen 1 A Ware /Stock: High Quality Handmade Designer Night Lamps 1 A goods europe nov 8 18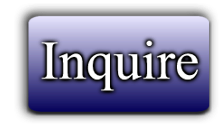 ---
Stock: Hochwertige Handgefertigte Designer Nachtlampen 1 A Ware /Stock: High Quality Handmade Designer Night Lamps 1 A goods europe nov 8 18
Gorgeous High Quality LED Designer Lamps Handmade for Big or Small !!
Nice Christmas present
Stock: High quality designer retro night lamps Handmade LED lamp
Material: Vinyl
RRP: 79,00.- € - 99.- € - 103.- €
Our price only : 19.90.- €
Quantity: 3,569 pieces
Quantities divisible by arrangement
Produced in EU Spain CE certificates and barcodes Goods are freely available for sale also online, free of third party rights.
Info: Bunny lamp
This little rabbit lover welcomes you back in the 50s with open arms! The Goodnight Light Bunny Baby Lamp with LED lighting is absolutely retro and perfect as a night lamp. With those kind eyes you just melt away, do not you ?!
The rabbit baby is 28cm high
Burning time: 50,000 hours
Soft and warm LED light, perfect as a night or atmospheric lamp With cable (200 cm) and switch That's great: the material (vinyl) does not get hot
https://www.real.de/product/311893912/?kwd=&source=pla&sid=24613586&gclid=CjwKCAiAt4rfBRBKEiwAC678KVVhmy8fqeYuYPqOF8AygrjQbJOvRbvz66qqyNCMqrcl7gbJvKo4QxoCEwcQAvD_BwE
Info: Boat lamp
''Mom, do you leave the light on?'' This sentence should be familiar to most parents. The magenta origami boat lamp provides a soft light at night and gives your pet a feeling of security. During the day, the beautiful lamp is a timeless decorative element in the children's room, which creates a poetic atmosphere. The elegant origami design with straight lines, geometric shapes and magenta dip-dye color effect gives the lamp a retro look and fits perfectly into the modern decor.
Each origami boat is hand painted and handmade in Spain. The lamp is made of heat resistant plastic and comes with a certified LED lamp (12V and 2.5W).
Dimensions: 16x32 cm
https://www.daskleinezebra.com/trendy-magenta-boot-nachtlampe-4478.html?gclid=CjwKCAiAt4rfBRBKEiwAC678KXk_kdAMIM_njfhcNMfoe0ry8ISJNNbzBUMLe2Avo-o6ZOaAjSQjWhoCRbMQAvD_BwE
Info: Dino lamp
The Goodnight Light DinoRoar lamp brings extra tension to your interior. Luckily, this rough T-Rex leaves you alone: ​​the only thing he does is illuminate your room. With its soft, warm LED light, it is very good in it!
Unique Dino lamp with dimensions H 35.5 x W 23.5 x D 23 cm Burning time: 50,000 hours Soft and warm LED light The cable is 1.5 m long That's great: the material (vinyl) does not get hot
Info: Akira the owl
''Akira the owl'' is a timeless piece that will bring a touch of nature to any decor.
Materials: Molded vinyl
Dimensions: 23x15cm
Characteristics: CE certified LED fixture. Accepts 100V/240V 50-60Hz AC . 150 lumens, 12v 2.5watts. LED life span of up to 50,000 hours. Emits no heat, use as a nightlight with low electricity consumption.
Packaging :
All lamps are delivered in an individual poly-bag with a hang tag with branding, country of origin, barcode.
Certification available upon request.
---