2 X JACK UP BARGE / LIFT BOAT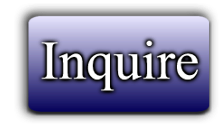 ---
2 X JACK UP BARGE / LIFT BOAT
DEC 6 , 2018
please find 2-unit Newbuilt self-elevating Units (lift boat) for re-sale.
Newbuilt 90m self-elevating Unit (lift boat) for re-sale
Built by China
Panama flag/ABS Class
Class notation ABS A1 Self-elevating Unit, AMS-NP, DPS-1, CRC, CPS
Grt/Net abt 7894/2368
Length overall abt 85.1m
Width overall abt 51.0m
Lenght moulded 63.6m
Breadth moulded 40m
Depth moulded 5.8m
Design draught 3.0m
The whole length of the leg (including spud can) 91.5m
Effective areas of spud can 136.89sqm x 4 sets
Dimension of spud can 11.7 x 11.7 x 1.5m
Speed abt 4.2k
Living Quarters 300 persons
Helicopter deck fitted
Max operation water depth 60m
Jacking system hydraulic, rack and pinion
Jacking speed for hull/leg 0.6/1.2 m/min
Free deck area abt 1500sqm
Main crane main hook 190t@9.5m/38t@40m (Max); Aux hook 10t@13-43m
Lift boat 4 x 150 persons
Main engine MAN CW200/1760kw@1000rpm x 2 sets
Rudder propeller 2 x 1600kw@1000rpm
Bow thruster 1 x 80kn@600kw
Main generators CAT-C18/400kw/1500rpm x 3 sets
Emergency generator 1 x 250kw
350ft Self-Elevating Unit for Resale (newly-built)
Flag Panama
Built in China
Class Notation DNV, + 1A1, Self-Elevating Accommodation Unit, CRANE, DPS-1, HELDK, COAT-PSPC(B), Self-Propelled, BIS
Loa/beam/depth 87.4 m/40m/6.2m
Design draft 3.2m
Max. Operating water depth 80m
Legs Four (4) Triangular truss type/350ft in length (including Spud can)
Accommodations 180 Persons
Variable load about 1800 MT
Main Crane capacity 100t @ R=20m, 25t @ R=43m, 1set
Main Diesel Engines 4 sets x 874kW/1500rpm/CAT
Main Generators 4 sets x 830kw/CAT
Main Engines for propulsions 2 sers x 1760kw/1000rpm
Bow Thruster 80kN/600kW
Jacking system (Hydraquip, US)
Jacking Units per leg 15
Max.Jacking speed 0.6m/min
Normal jacking capacity per leg 1500 MT
Pre-Load holding capacity per leg 2400 MT
HPU Power source 400V/50 Hz/3 phase
-All details in good faith but without guarantee-
Best offers invited. Inspectable in China, ex yard.
As broker, we can guide.
#serk
---