Qty 5,000 Fire Emblem Warriors for the Switch by Nintendo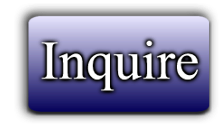 Catalog #102156
Catagory:
Clearance/Liquidations
Dragon's Price: 24.50 USD
Date Added: December 06, 2018 04:45
Quantity: 5000
Page Views: 2
---
Qty 5,000 Fire Emblem Warriors for the Switch by Nintendo
Your cost $24.50
Qty 5000 available
Fire Emblem Warriors for the Switch by Nintendo
MSRP: $59.99
Boxshot: Fire Emblem Warriors by Nintendo
https://www.gamestop.com/nintendo-switch/games/fire-emblem-warriors/141911
https://www.amazon.com/Fire-Emblem-Warriors-Nintendo-Switch/dp/B071X7QQKZ?th=1
WARRIORS FROM ACROSS THE FIRE EMBLEM WORLDS COLLIDE!
Battle in a new Fire Emblem kingdom
? Battle as fan-favorite Fire Emblem heroes, like Chrom, Corrin, Lissa, Marth, Xander, and more, each with different sets of attacks, combos, special attacks, weapon types, and voiced dialogue
? In Story Mode, experience a new kingdom, Aytolis, with newly created characters colliding with heroes from across the Fire Emblem universe
? Restore the mysterious Shield of Flames to stop the Chaos Dragon and restore balance to Aytolis
Over-the-top action combined with strategic Fire Emblem gameplay
? Pair up any two warriors as a single unit to release devastating combos, special attacks and more
? With the classic Fire Emblem weapons triangle (Sword > Axe > Lance > Sword), strategically choose warriors with different weapons types and abilities and change between them anywhere on the battleField to gain the advantage in combat
? Issue orders to heroes before and during combat to modify tactics based on changing situations
? Use gold and materials acquired during play to upgrade your warriors and weapons
Enhance your gameplay with amiibo
Use any Fire Emblem themed amiibo Figure (sold separately), like Chrom, Tiki, or Marth to receive weapons or materials.
Expand your adventure with DLC
Fans who want to expand their adventure can do so with a host of paid DLC options that begin launching this year. Each DLC pack will include new characters and weapons and can be purchased separately for both Nintendo Switch and New Nintendo 3DS systems.
---