Levis Mens Crew n V Neck T Shirts india jan 3 18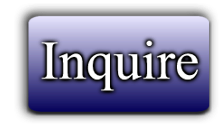 Catalog #103381
Catagory:
Apparel/Fabrics
--
Garments
Dragon's Price: 1.90 USD
Date Added: January 04, 2019 22:57
Quantity: 6000
Page Views: 1
---
Levis Mens Crew n V Neck T Shirts india jan 3 18

Note; that this label is from the original buyer. All the labels on the products had been made under the authorization of the brand name owner. No release letter will be available. Buyers have to confirm by themselves if this label can be imported and sold it in your respective countries. Also confirm prior to purchase that the import and reselling of any products will not lead to trademark, copyright or registered brand infringement or any other legal issues.
**All due diligence is the responsibility of the respective parties.
M8706 Levis Mens Crew n V Neck T Shirts
Style Code : M8706
Item Name : Mens Crew n V Neck T Shirts
Quantity : 6000 pcs
Sizes : S M L XL XXL
No of Colours : 2 Styles x 3 Colors per style (Black, Grey Melange
and White)
No of Styles : 2 Styles :: Round neck (5000 pcs) and V Neck (1000
pcs)
Label : Levi's ( RN # 134949 )
Price : USD 1.90 per pc
Fabric Details : 60% Cotton 40% Polyester Knitted Single Jersey 165
GSM
Style Description : Mens crew and v neck t shirts. Short sleeve.
---