Opportunity to have your own aircraft - One Month at a Time!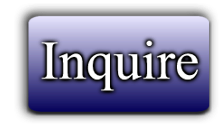 ---
Opportunity to have your own aircraft -
One Month at a Time!
Global 6000
YOM 2014
Passenger Capacity - 14
Sleeping Capacity - 7
Cabin Interior -
W - 8' 2''
H - 6' 3''
L - 48' 3''
Baggage Capacity -
(standard size suitcase 75 x 53 x 31 cm)
Compartment accessible in flight
Extra's -
Satellite phone - High-speed Internet
WiFi - entertainment system
Enclosed lavatory - 2
Non-smoking aircraft
Personalized meal service
Seats and divans convert to single or double beds, bedroom in the aft section
Crew -
2 pilots - 1 flight attendant
Terms-
1 month to 24 months
Wet lease
ACMI QUESTIONARE
This information is required in order to better provide you with an expeditious and competitive quote, the more you can answer the faster and more accurately we can quote:
1) When would the proposed lease commence:
2) Aircraft Type:
3) How many of each aircraft type/s are required to start the operation:
4) Type of Lease required:
5) Lease Duration:
6) Guaranteed monthly aircraft utilization in Hours:
7) Monthly aircraft Cycles:
8) Schedule of Operations:
9) Base of Operations:
10) Proposed Route:
11) Is this a "start-up" carrier or carriers "existing" operation:
A) If Existing, what type/s of aircraft are currently listed on the AOC?
B) If Startup, do you have your own AOC, or whose AOC are you proposing to utilize?
12) Are you a Broker, mandated agent or End user:
13) Details of Funding:
A. Have funds been budgeted and allocated for this Project:
B. Proof of Funds is required, are you able to provide proof of funds for this project once aircraft is accepted:
---