Need an all First Class with flat beds - How about 96!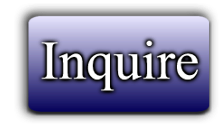 ---
Need an all First Class with flat beds -
How about 96!
Ll First Class Aircraft
Passenger Capacity - 96
WiFi -
Yes, but internal not external
The IFE generates a wifi signal in the cabin which clients with phones, tablets and laptops can join and watch movies, read magazines and listen to music.
We have no wifi contact with the outside world for mail and surfing the web.
Flatbeds - yes
ACMI QUESTIONARE
This information is required in order to better provide you with an expeditious and competitive quote, the more you can answer the faster and more accurately we can quote:
1) When would the proposed lease commence:
2) Aircraft Type:
3) How many of each aircraft type/s are required to start the operation:
4) Type of Lease required:
5) Lease Duration:
6) Guaranteed monthly aircraft utilization in Hours:
7) Monthly aircraft Cycles:
8) Schedule of Operations:
9) Base of Operations:
10) Proposed Route:
11) Is this a "start-up" carrier or carriers "existing" operation:
A) If Existing, what type/s of aircraft are currently listed on the AOC?
B) If Startup, do you have your own AOC, or whose AOC are you proposing to utilize?
12) Are you a Broker, mandated agent or End user:
13) Details of Funding:
A. Have funds been budgeted and allocated for this Project:
B. Proof of Funds is required, are you able to provide proof of funds for this project once aircraft is accepted:
---