PG7 HEAT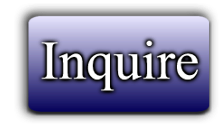 ---
PG7 HEAT
***************IMPORTANT NOTE***************
This e-mail and any attachments may include technical data subject to the U.S. Arms Export Control Act (22 U.S.C.Sections 2751 and following) or the U.S. Export Administration Act of 1979 as amended (50 U.S.C. App. 2401 and following). Technical data covered by these laws may not be exported or disclosed to non-U.S. Persons without first obtaining an export license. Violations may result in criminal, civil or administrative penalties.
This transmission may include information on International Traffic in Arms Regulation (ITAR) (22 CFR-120-130) controlled items. These controlled items may not be resold, diverted, transferred or transshipped outside of the United States or to any other country without U.S. State Department approval.
Defense items are subject to final destination approval and granting of an
Export license issued by exporting country's authorities
We can offer 10,000 pieces, PG-7VT Heat products with a tandem head from current production.
Unit price: 995.00 USD, FCA Poland
40 mm PG-7VT Round with High-Explosive Anti-tank Tandem
Grenade PG-7T (HEAT) For 40 mm Hand Grenade Launcher RPG-7V
MAIN TECHNICAL PARAMETERS
Caliber (mm): 40
Main charge caliber, (mm): 93
Grenade type: Anti-tank HEAT Tandem shaped – charge
Maximum effective range, (m): 300
Direct fire range, (m): 220
Length of grenade, (mm): 1 130
Weight of grenade, (kg): 3.2
Explosive of precursor and main warheads of PG-7VT round: OKFOL-3.5
Stabilizer fins span, (mm): 320
Armour penetration, (mm)
– of rolled homogeneous Armour + behind Armour effect: 500
– beyond one layer of Explosive Reactive Armour (ERA): 500
Average muzzle velocity, (m/s): 90
Average maximum pressure in the grenade launcher's bore at a charge temperature of +50°C, (MPa): 85.8
---