URGENT acmi lease request ATR72 pax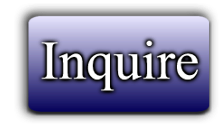 ---
URGENT acmi lease request ATR72 pax
Base Kisangani
Route Kinshasa
MGH 125
Cycle 1: 0.45min
2 flights daily ( morning and end afternoon/evening)
Start 1st of May 2019
Wet lease/ acmi
24 months contract
Target rate USD 2,100 - 2300 per hour
YOM 2001-2008 range
Funds ready for deposit.
Standard payment terms apply; 1 months security deposit and 1 months lease in advance
Operator has air service license ready
Call sign to be provided maximum 3 weeks AFTER start ops
AOC ready after 8 months
So; Call sign usage required from the lessor for 4 weeks maximum. Aircraft remain on Lessor's Ops specs till operator has own AOC granted.
---