1937 Cord 812 Phaeton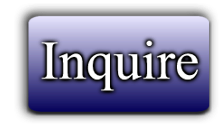 Catalog #105433
Catagory:
Vehicles
--
Cars
Dragon's Price: 109,500.00 USD
Date Added: April 11, 2019 01:57
Page Views: 10
---
1937 Cord 812 Phaeton
This 1937 Cord 812 Phaeton is an incredibly rare and collectible car and an excellent driver.
Burgundy with ivory interior.
Extremely desirable Cord 812 Phaeton with its aerodynamic ''coffin nose'' louvered hood lacking a traditional radiator shell, ''step-down'' floor, hidden door hinges, and pop-up headlamps.
Being built for only two years, it's gone down in history as one of the most beautiful automobiles of its time.
Lycoming V8 w/4-speed pre-selector fwd gearbox. This is a lovely, well-kept example of a truly iconic design Price: $109,500.
---