MV APUANA D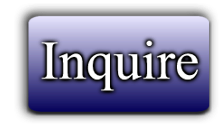 ---
We can secure for sale following Handy bulkcarrier inspectable by arrangemenrt in Turkey:
MV APUANA D
About 31,744 tdw on about 10.4m Draft
Built March 1998 Saiki Heavy Japan.
Classed: RINA - SS 2023-03-30 - DD 03-2018
5 HO / 5 HA - Ha Cvrs: folding type
About 40,179 CBM Grain / 39,455 CBM Bale
Mitsubishi 6Uec52La 9600 BHP
About 14knots on about 25mt (ifo380 CST)+ 0.5T MDO ifo380
Craned 4 x 30 tons
About 7,290 LDT
Best offers invited basis delivery by arrangement
The vessel is Insp by arrangement in Nemrut Bay 13-18/4.
Unfixed thereafter at the moment.
All details and figures above are about and are given w.o.g.
---