2014 BOEING BUSINESS JET BBJ2 FOR SALE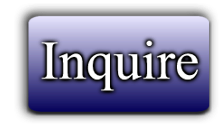 ---
There is Two (2) jets
Presentation attached.
The aircraft are based in Germany and it is in service.
We prefer to use IATS but other reputable escrow agent could also be used.
This is a BBJ2 so it can max have 7 aux tanks NOT 9 as previously advised but tank no 7 can in reality never be used.
This aircraft is weight optimized for max performance and has 6 aux tanks.
Further ONLY strictly to serious ready and capable buyers :
2014 BOEING BUSINESS JET BBJ2 FOR SALE
BBJ2 EXT
LOWEST TIME BOEING BUSINESS JET BBJ AVAILABLE FOR SALE!
Low time very recent Boeing Business Jet BBJ with an attractive interior designed in contemporary style with traditional inspiration.
This fantastic BBJ has an interior layout encompassing a forward entourage and galley area, a large mid cabin lounge, a large dining/conference lounge, a large study and a grand aft master stateroom with ensuite bathroom and shower. Seating for up to nineteen pax commercial and up to 32 pax for private operations.
For comfort, efficiency and enjoyment while in flight, the aircraft is equipped with state-of-the-art systems for entertainment and communications.
For maximum range the aircraft is equipped with six auxiliary tanks plus one additional tank in storage. The plane also has the much sought after LCA Low Cabin Altitude modification.
The aircraft was completed by one of the best completion centres in the world.
This is one of the lowest time BBJs available for sale with just 650 hours.
LATEST UPDATE:
*** Available for viewings in Europe ***
Please enquire for further details.
ALSO AVAILABLE FOR SALE:
Higher pax capacity VVIP and Special Missions Boeing
3 BBJ ENTOURAGE
5 BBJ DINING ROOM
6 BBJ STUDY
7 BBJ STATEROOM
8 BBJ MASTER BATHROOM
8 BBJ MASTER BATHROOM6
8 BBJ MASTER BATHROOM10
---