DRASS Dive Spread Layout and Pictures of SAT for sale or option to lease to purchase. NOT FOR LISTING ON WEB SITES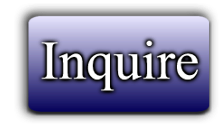 ---
DRASS Dive Spread Layout and Pictures of SAT for sale or option to lease to purchase. NOT FOR LISTING ON WEB SITES
Subject : SAT DIVE Spread for DSV for sale with Option to Lease to purchase with Balloon Payment after lease period.
Details provided once we know Country of use and Mob / De-Mob at leasers costs.
Note not for listing on websites.
If you know a client who would be interested in purchasing or lease to purchase option the attached DRASS SAT Dive System. The original price of this system back when purchased was in the region of $USD25Million. It was new in 2014 and never used. It as been maintained by DRASS Engineers since being in storage. We have some pictures from our inspection if required. The owners nt are keen to sell and we can guide on price at $USD9 Million negotiable or with Option to Lease to purchase with Balloon Payment after lease period.
I have attach a system layout, along with the formal system specification document which has some more animations and photographs included. More photographs on request.
DNV Quality Management System Standard ISO 9001:2015
Certificate number: 193034-2016-AQ-GBR-UKAS
FPAL Supplier number: 10054438
JQS Achilles ID 60294
This e-mail, including attachments, may include confidential and/or proprietary information, and may be used only by the person or entity to which it is addressed. If the reader of this e-mail is not the intended recipient or his or her authorised agent, the reader is hereby notified that any dissemination, distribution or copying of this e-mail is prohibited. If you have received this e-mail in error, please notify the sender by replying to this message and delete this e-mail immediately. This email may by its nature be without prejudice.
---