An improved ATR Starter Generator will save you 26% in maintenance expenses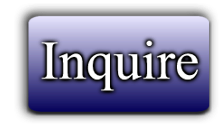 ---
An improved ATR Starter Generator will save you 26% in maintenance expenses
ATR improved Starter Generator that will save you 26% in maintenance expenses
ATR released a new version on the Starter Generator as P/n: 8260-124 with the following technical modifications:
Higher brushes made from a new material
A cover with bosses and locating pin
New commutator technology
Adapted spring design
The purpose of the modifications was to reduce the direct maintenance costs related to the scheduled maintenance intervals of both the brush and bearing replacements.
By synchronizing the brush and bearing replacements, the new starter generator achieves longer intervals between removal. The longer intervals between removal translate into a 26% decrease in shop costs over the course of 3600 hours.
Image Title
---