AMAZON - Air Friers, Coffee makers and more! - Productos Medianos y Grandes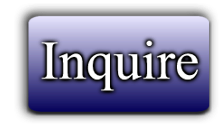 Catalog #123115
Catagory:
Clearance/Liquidations
Dragon's Price: 15,750.00 USD
Date Added: November 21, 2020 01:55
---
AMAZON - Air Friers, Coffee makers and more! - Productos Medianos y Grandes
We now have truckloads full of products from AMAZON stores.
We do not have a packing list, but this load contains a wide variety of medium and large products in which we guarantee high profitability.
These items are returns from online sales customers and the vast majority of their items come in their original box.
See attached photos of the royal pallets.
Special Clearance Price: $ 15,750 USD
Total Pallets: 26
EXW KY USA
Available for immediate dispatch
---