3 x 20 mw , High Efficiency Modern Diesel Power Plants ( Mitsubishi and Perkins +Leroy Somer)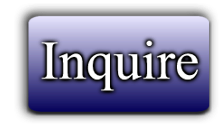 ---
3 x 20 mw , High Efficiency Modern Diesel Power Plants ( Mitsubishi and Perkins +Leroy Somer)
FOR SALE
3 x 20mW High Efficiency Modern Diesel Power Plants
As a whole or in lots
Plants #1 Each comprising 12 FG Wilson/Perkins Gensets 1760kw @50Hz/1500 rpm
Plants #3 and #4. Each comprising 12 SDMO Gensets with Mitsubishi Engines 1735kW @ 50Hz/1500 rpm
Each Plant includes separate step up Transformer for each Genset and a range of mid voltage Switchgear for energy distribution.
YOM: 2007/2008/Very Low Hours/Immaculate Condition
Location: 4 Separate Location in Europe
Available for sale as individual 20mW Plants or as 60MW combined plant
The plants were installed new in 2007/8 to supply back up power to National Grid. However, immediately after installation the tariff rate changed and it became uneconomic to operate them. The plants have all done less than 400 hours work and they are in 'as new' condition. Each plant comprises 12 Gensets, two plants have Mitsubishi engines, the other plant has Perkins Engines. Otherwise each plant is identical.
Early inspection strongly recommended
please click this link for more information in detail
https://www.dropbox.com/sh/qqh51nbun4fsccm/AADnJkIqSXxDxfoskkVLr-Iaa?dl=0
---