Candy Truck FL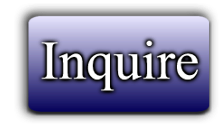 Catalog #128251
Catagory:
Food/Beverages
Dragon's Price: 14,950.00 USD
Date Added: March 02, 2021 02:03
---
Candy Truck FL
Raisinets Packaged 60/Case
Buncha Crunch - Packaged 48/Case
Over 2500 Cases of Buncha Crunch and 750 Cases of Raisinetes
Approx 72 Cases per pallets ( Might be able to get all 45 pallets on one truck- Not confirmed)
In Miami - Climate Controlled Stored
As per Back Pictures - Buncha Crunch Dated March 18 & Rasinetes Best By Dated April 16.
Case Goods - Untouched and Perfect. Pictures are active products in the store ( Thats why the pictures have stickers.). Products of discussion have not been touched.
Price $14,950
---