2 Truckloads of Electronics and Gadgets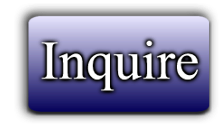 ---
2 Truckloads of Electronics and Gadgets
GREAT DEAL !!!!! Electronics Gadgets Toys
Truckloads of Electronics with a wide variety of items such as: Laptops, video games, digital tablets, digital cameras, printers, HDMI cables, iPhone accessories, headphones, home theater systems, chargers, USB flash drives, electric toys and much more. You can find brands like: Sony, HP, Microsoft, Lexmark, Samsung, Nintendo, Belkin, Kodak, Panasonic and many others.
We guarantee 2 trucks in 1 that fits into a 40 HQ container.
Condition: Returns Online.
Minimum Purchase: Take All.
Number of Units: 11,000 to 12,000 units per load.
Number of Pallets: 26 pallets / 52 gaylord boxes.
Your Price: USD $45,990.00
EXW, MIAMI
---