Caravan style low cost house / hospitals / camps for emergency / construction & military (Ji-Hye Kim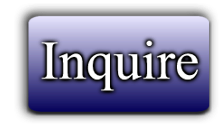 ---
We are now working directly with a prime contractor to the United Nations and have various prefab buildings to the UN peace Keeping Missions all over the world. They have built site office and warehouse in middle of the dessert 'Shaybah, Saudi Arabia' as well.
For better understanding, please request the 18,000 kbp PDF document or you can down load it off our web site
To give you more precise quotation on your needs , we would like to request some information.
Please see the below list and give us the information for each question.
1. Project description/ schedule
2. Project budget plan
3. Building quantity.
4. Building specification
5. Building size.
6. Wall height
7. Wind and snow load.
8. Site location.(Please give us exact location.)
In addition, we would like to request to send the drawings regarding this project and your company profile as well.
---