There is a Villa in Hurghada directly on the Tourism walkway فيلا بالغردقة على الممشى السياحى مباشرة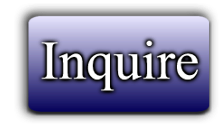 ---
There is a Villa in Hurghada (Egypt) directly on the Tourism walkway
The villa on the land area of 520 m2and with 340 m2 garden by parking special and buildings area is 360 m2 on two floors (both 180 m 2).
The villa directly overlooking the on the boardwalk and tourist marina and private view of the sea and has a marina for small boats in front of her own .
•First Floor (Reception + kitchen + bath + hall 3 pieces) .
•The second floor ( 4 bedrooms including ,Master bath room 2, + Two external bath) .
The villa - sea view and see Touristic Passage - The finishing of the villa inside is Super Deluxe.
The villa has a swimming pool.
The villa is for sale ,for, $ 850,000.00
---