40% MN - Manganese Ore - Brazil - CIF - Direct to Mine Owner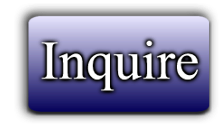 ---
40% MN - Manganese Ore - Brazil - CIF - Direct to Mine Owner
COMMODITY: MANGANESE ORE
ORIGIN: BRAZIL
QUANTITY: 720.000 MT (12 X 60,000 MT PER MONTH)
PRICE: US$ 222,00 PER MT WITH FULL BG, CIF ASWP (Negotiable) $2.00 commission buyer side included
DELIVERY: FIRST SHIPMENT IN 60 DAYS
PACKING: BULK VESSELS
INSPECTION: S.G.S INSPECTION AT SELLER,S COST AT LOADING PORT.
PERFORMANCE BOND: 2%
PAYMENT TERMS: CONTRACT = FULL GUARANTEE BG
BUYER,S BANK ISSUES AS A GUARANTEE AND PAYMENT, A PRIME WORLD BANK OPERATIVE BG (BANK GUARATEE), FROM TOP 25 WORLD BANK, UNCONDITIONAL, TRANSFERABLE, DIVISIBLE, IRREVOCABLE, CONFIRMED, THE VALUE ACCORDING TO A PRE-AGREED TEXT BETWEEN THE BUYER AND SELLER
THE BUYER IS FREE OF MONTHLY PAYMENTS CORRESPONDING TO MONTHLY DELIVERIES MADE BY SELLER.
AFTER THE LAST DELIVERY (SHIPMENT) OF THE TOTAL CONTRACT AMOUNT, THE TOTAL VALUE OF THE BG WILL BE RELEASED AS FORM OF PAYMENT TO THE SELLER
INSTRUMENT BG (BANK GUARANTEE) UNCONDITIONAL IN FAVOR OFTHE SELLER IS ACCEPTED.
FORMAT: OPERATIVE TRANSFERABLE DIVISIBLE, UNCONDITIONAL, ICC FORMAT 458 OR 758,
PROCEDURES:
1. BUYER ISSUES ICPO WITH SOFT PROBE
2. SELLER ISSUES FCO, BUYER SIGNS, SEALS AND RETURNS IT TO THE SELLER W ITHIN 48 HOURS.
3. SELLER ISSUES SALE AND PURCHASE DRAFT CONTRACT. BUYER SIGNS SEALS AND RETURNS THE CONTRACT; SELLER REVISES IT, SIGNS IT AND RETURNS IT TO THE BUYER
4. SELLER AND BUYER EXCHANGE SIGNED CONTRACT HARD COPIES BY EXPRESS COURIER
5. BUYER,S BANK ISSUES PAYMENT,S DOCUMENTS AND OPERATIVE BG (BANK GUARANTEE), PRIME WORLD BANK TOP 25, FREE, IRREVOCABLE, CONFIRMED, VALID UNTIL END OF CONTRACT, VALID FOR THE ENTIRE PERIOD OF THE SAME DURATION, I.E. TWELVE (12) MONTHS
6. IN TEN WORKING DAYS,SELLER,S BANK ISSUES A 2% PERFORMANCE BOND, THEREAFTER 15 DAYS SELLER,S BANK PROVIDES POP (PROOF OF PRODUCT) BANK TO BANK
7. IN 60 DAYS, SELLER,S BANK ISSUES AN INVITATION LETTER FOR INSPECTION OF SGS OR SIMILAR THROUGH ITS BANK, AND BL (BILL OF LADING)
8. DELIVERY STARTS AS PER CONTRACT TERMS AND CONDITIONS.
SPECIFICATIONS
0 ALUMINUM OXIDE (AL203)
10.2277%
0 CALC IUM OX IDE (CAO)
0.0218%
0 POTASSIUM OXIDE (K20)
1.2399%
0 MAGNESI UM OXIDE (MGO)
0.1137%
0 SODIUM OXIDE (NA20)
0.0753%
0 SILICA (SI02)
14.7152%
0 TITANIUM OXIDE (TI02)
0.7412%
D PHOSPHORUS (P)
0.0368%
O TOTAL IRON (FE)
27.8086%
D MANGNES (MN)
0 LOSS (CALCINATION) (PPC)
0 CARBON (C)
0 SULPHUR (S)
41.7357%
NA%
NA%
NA%
DOCUMENTS:
COMMERCIAL INVOICE
BILL OF LADING
INSPECTION CERTIFICATE BY SGS
WEIGHT QUALITY AND ISSUED BY SGS
PACKING LIST IN TRIPLICATE
CERTIFICATEOF ORIGIN
PHYTOSANITARY CERTIFICATE
RADIATION FREE CERTIFICATE
FUMIGATION CERTIFICATE
INSURANCE CERTIFICATE
---