Stocklot GRANA PADANO D.O.P Europe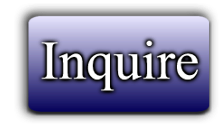 Catalog #64808
Catagory:
Plant and Equipment
Dragon's Price: 7.95 EUR
Date Added: March 24, 2015 00:37
Quantity: 53783
Page Views: 158
---
Stocklot GRANA PADANO D.O.P Europe
Item number: 13375
Stocklot
Availability: 53,783 kg.
1,415 forms
38 Kg. Weight Forms
Provenance: Mantova with certificate Risultati immagini per logo consorzio grana padano
Maturing 15 months; First Category; Chosen first grade - Grana Padano destined to become ,Gran Riserva,
After the month of May will become an ,aged more than 16 months,;
VALID OFFERS , EXCEPT SOLD ,
SALES RESTRICTION: EUROPA
Exclusive Super Price for take all: 7,95 EUR Kg. !
EXW ITALY
---