Dry Lease request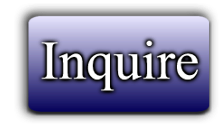 Catalog #66879
Catagory:
Aircraft
Dragon's Price:
CONTACT US
Date Added: September 07, 2015 00:52
Page Views: 1
---
Dry Lease request
Client is looking for an A310 freighter aircraft on an ACMI basis.
The aircraft will be based in Jeddah starting October or November for six months with possible extensions.
Monthly guarantee 250 hours.
Please advise if you can assist
AND ALSO THE BELOW INQUIRY :
Please advise if you are able to assist on the below:
Client is currently seeking the below for a client.
Aircraft : B737 – 300
YOM : 1997 Above
Base / Operator : A6 (United Arab Emirates)
Routes : Middle Eastern.
Config : Commercial
Dry Lease Period : 3 Years Minimum.
Lease Start : ASAP
Engines : CFM56
Utilization : 2500 hours / Year
---