Oscar Blandi Pronto Dry Conditioning Spray - 4 oz....Take All Deal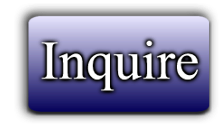 Catalog #67857
Catagory:
Clearance/Liquidations
Dragon's Price: 5.96 USD
Date Added: October 16, 2015 02:38
Quantity: 1200
Page Views: 1
---
Oscar Blandi Pronto Dry Conditioning Spray - 4 oz
What it is:
A weightless spray to instantly deliver an ultrafine mist of oils emollients and vitamins to nourish soften and shine.
What it does:
This must-have weightless Dry Conditioner offers a quick pick-me-up for hair. It instantly refreshes while detangling and preventing future knots from forming. A perfect partner to Dry Shampoo it seals the cuticle to restore a glossy sheen leaving hair beautiful voluminous and healthy-looking.
What else you need to know:
It also provides instant style-refreshing benefits allowing you to easily and effortlessly reshape your style. Scented with lemon verbena this spray enhances shine maintains hold and helps hair look as good as new. Does not contain parabens
1,200 pcs available....Take All Deal
Price $5.96 each
http://www.ebay.com/itm/Oscar-Blandi-Pronto-Dry-Conditioning-Spray-4-oz-/271772983117?hash=item3f46ee9f4d
FOB: Florida
---