Tremendous offer for scriap - FOB - Venezuela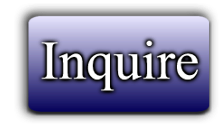 ---
Tremendous offer for scriap - FOB - Venezuela,
WE OFFER SUBJECT UNSOLD
Commodity : SCRAP SEE IMAGES
. Materials will be, free from Mud, Dust,
Fluff, Non-Ferrous inclusion, excessive rust and other impurities. Free
from any and explosive rust and their impurities. Free from any and
explosive shells, cartridges, other arms and ammunition used or other and
nay close containers, substance coatings any organic waste and other
harmful substance. Dirt, Dust Rust fluff and other immunity not allowed.
• Product: 50.000 MT scrap stationed in Venezuela (See enclosed pictures)
• Delivery conditions: FOB port Venezuela
USD 255/MT FOB
Terms of Payment : BG/SBL (EXHIBITS CC AVAILABLE AFTER RECEIPT OF ACCEPTABLE ICPO) , or Irrevocable, Transferable Letter of Credit Full amount of the
contract payable 100% at sight on presentation of shipping documents, UK/UAE confirmed (EXHIBIT AA AVAILABLE AFTER RECEIPT OF ACCEPTABLE ICPO)
30% PAYABLE AGAINST SIMPLE RECEIPT(TOWARDS CHARGES FOR COLLECTION ,TRANSPORTATION OF SCRAP TO CARGO,QUALITY & QUANTITY SGS OR EQUIVELENT CERTIFICATES.
BALANCE 70% AGAINST LISTED DOCUMENTS.
YOUR FREE FEE FOUR USD/MT PAYABLE OUT OF THE PROCEEDS OF DLC/SBLC/BG
CORDIALLY
MATNAV & ENRIQUE FOR MR G.KARIM/MD & CEOS
OPERATIONS DEPT
TIBERDAWN GLOBAL GENERAL TRADING LLE/UAE
THE BINTUSA CAPITAL VENTURES GROUP/UK & EU
PO53618
LONDON SE24 0YP
UNITED KINGDOM
CC GK/FINLAND
---