4,700 WOMENS DENIM JEANS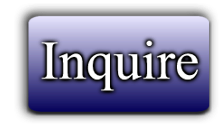 Catalog #70844
Catagory:
Apparel/Fabrics
--
Footwear
Dragon's Price: 7.95 USD
Date Added: May 17, 2016 03:30
Quantity: 4700
Page Views: 2
---
4,700 WOMENS DENIM JEANS
REDUCED PRICE FOR QUICK SELL, REG. PRICE $14.50 TAKE ALL $7.95 EACH
RETAIL PRICE PER UNIT $76.95
WOMENS DENIM JEANS , ALL FIRST QUALITY , THE INNER WOVEN LABEL BRAND NAME WILL HAVE A LINE ACROSS WITH MARKER. ALL OTHER LABELS WILL BE IN BE IN ITS ORIGINAL STATE.
BRAND: BKE DENIM STELLA
SEVERAL SIZES , CHECK PICTURES
TOTAL UNITS : 4,700
STYLE: BPL1405
MADE IN : MEXICO
MATERIAL: 48% COTTON 44% LYOCELL 6% ELASTERELL-POLY 2% ESPANDEX
MERCHANDISE IN TX USA
---