Urgent Requirements of Military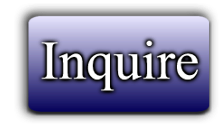 Catalog #71265
Catagory:
Aircraft
Dragon's Price:
CONTACT US
Date Added: May 30, 2016 01:56
Page Views: 1
---
Urgent Requirements of Military
PAF sourcing the Mirage Engines
Unused new ones or reconditioned, overhauled & refurbished for PAF planes as the budget there already going to lapse on 30th June, 2016 if no engines found.
There is a requirement for SNECMA Atar 09K50C engine by the PAF for MIRAGE III/V aircraft. one by end June .
And also [Requirement by the PAF for--,Establishment of I level Facility at Nur Khan Base (Chaklala) for IL-78 AAR. Air to Air Refueller from Ukrane .
---