IG-SCAN 2000 CONTAINER INSPECTION SYSTEM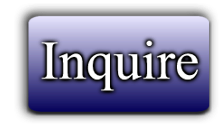 ---
IG-SCAN 2000 CONTAINER INSPECTION SYSTEM
Principle Diagram
1. Cobalt 60 γ ray source controller 2. Cobalt 60 γ ray source
3. Front collimator 4. Container
5. Truck carrying container
6. Trailer
7. Back collimator
8. Solid detectors
9. Automatic control system
10. Image process system
(Inner Channel -2)
Image-1 (Menu)
Image-2 (Histogram)
Image-3 (Data Extension)
Image-4 (Comparison-Car)
Image-5 (Gun-Absorptive Shading)
Image-6 (Full Printing)
Image-7 (Data Extension)
Image-8 (Comparison-Bicycles)
Principle of Inspection System
ØCobalt-60 source emits γ- ray (1.17MeV, 1.33MeV)
Ø
Fan shaped γ- ray generated by the shutter and front collimator
ØHorizontal angle is 0.1°
ØVertical angle is 65°
Ø
Y- ray penetrates the goods in a container, a part of its energy is absorbed while others penetrates through the container
Ø
Electronic signals are generated afterγ- ray goes through the back collimator and enter the CdWO4 detectors
Øγ- ray energy absorbed is related to the absorptivity (weight, thickness) of the goods in a container, materials with high density and atomic number have strong capability of absorption
Ø
A scan line can be displayed on the screen by collecting and processing the signals outputted by detectors
Ø
A two dimensional perspective image can be viewed with the scan lines displayed one by one while the moving container is scanned by the fan shaped γ- ray
Image Generating and Processing Unit (IGPU)
Technical Specifications
Ø
Image Quality Indicator: IQI=2.5%, 2.5mm iron wire behind, 100mm steel plate can be distinguished
Ø
Contrast Indicator: CI=0.7%, 0.7mm iron plate behind, 100mm steel plate can be distinguished
Steel Penetration: SP=240mm Fe lead image behind 240mm steel plate can be seen distinguish
Ø
Scan speed: 6m/min, 12m/min, 18m/min (standard), 24m/min
Ø Dose per inspection: ≤0.01mGy dose taken in per inspection for an object is less than 0.01mGy
Ø
Throughput: 20 units 40ft containers / hour
Ø
Operating temperature: -20 ~ +50℃
Ø
Relative humidity: max 95%
Ø
Radiation Safety: complies with IAEA(1996) standards
Ø
Object maximum size: 2.5m(W) × 4.6m(H) × 18m(L)
Technical Parameters
Øγ- ray source: cobalt-60, 300 curies, energy 1.17/1.33MeV
Ø
Detector array: CdWO4, L shaped set, plugged electronic boards
Ø
Front collimator: 300mm(W) × 200mm(D) × 2000mm(H)
Ø
Back collimator: 300mm(W) × 200mm(D) × 6000mm(H)
Ø
Shield coefficient of collimator: 10³
Ø
Image system: Image Sample Workstation, Operator Workstation, Supervisor Workstation, Control Server
Image grey level: 65535 (16 bits A/D convert) Ø
Image storage capability: 18GB × 4 (RAID 5)
Ø
Displayer: 21 pure flat, color and B/W image modes
Image process
ØNavigator,
ØHorizontal and vertical moving and scrolling,
ØData extension,
ØSection and full image zoom,
ØZoom lens with inserted value,
ØImage stripping
ØHistogram equilibrium and dynamic statistic,
ØLow and high pass filter,
ØPseudo color,
ØCAT with pause at any moment,
ØAbsorptivity shading with pause at any moment,
ØCustom shortcut keys,
ØComparison view, ØBrightness and contrast change,
ØEdge enhancement with different parameters,
ØImage and relative information storage and recheck,
ØPrint, etc.
Trailer system
Trailer: 18m(L) × 3m(W) × 0.8m(H) driven by two frequency conversion electro motors
Forward: 6m/min, 12m/min, 18m/min, 24m/min
Backward: 60m/min(auto), 12m/min(manual)
power consumption: 7.5kW × 2
Automatic control
Ø
main control computer (DELL or equivalent)
Ø21" pure flat high resolution color displayer
Øprogrammable logic controller(PLC) OMRON product
Øadvanced sensors, monitors, alarm annunciator, closed-circuit television(CCTV)
ØRadiation dose meter, safety control
4 channels γdose monitor alarm, radiation personal dose meter, safety interlocks, voice, visual and electro alarm
Main Advantages of Inspection System
uCombination of Cobalt source and solid detector
ØIG-SCAN-2000 is the embodiment of both the advantages of Cobalt source and solid detector
u
Advantage of Cobalt-60 γ source
Ø
1. Main characters:
ØEnergy is invariable (1.17MeV, 1.33Mev, average 1.25MeV)
ØIntensity is quite steady
ØWorking status of source does not need adjustment, monitoring and maintenance γ- ray shutter is opened by electromagnetic power and shut automatically when power off Costs of running and maintenance is much lower
Ø
2. Power support
ØNo need of out power supply
ØNo high-power electric device
ØNo interference of high voltage and microwave
Ø
3. Security protection
ØLittle output of radiation
ØUnified source with its shield vessel and shutter, easy to be protected
ØForbidden area is small that only 6 meters is required
ØThe thickness of protection wall is only 0.4 m
ØBuild site needed is also quite smaller and the costs of construction is lower
Ø
4. Dose
ØThe maximum detection dose is only 0.01mGy
ØIt is so small just as one percent of an X-rays
Ø
5. Price
ØThanks to the low price, the investment of an inspection station is quite lower.
uAdvantages of solid detector
Ø
1. Excellent performance
ØHigh detecting efficiency (80% detecting rate for Co 60 γ- ray)
ØHigh sensitivity, image definition and resolution
Ø
2. Firm material
ØLowest failure rate
ØNo higher voltage and air pressure
ØHumidity-proof, shake-proof
Ø
3. Simplified techincs
ØShort production cycle and easy to make a batch production
ØShort delivery time needed (only 6 months) to meet urgent need of user
Ø
4. Convenient maintenance
ØMulti glittery crystal and relative circuit are assembled in one board
ØConvenient and rapid maintenance only by pulling and plugging electronic boards
Comparison to Competitor - Detector Comparison
ØThe price/performance rate is excellent
Ø
Initial investment are extremely low
Ø
Occupied space of whole system is small
Ø
High working efficacy
Ø
Convenient maintenance, Only normal mechanical and electronical maintenance needed
Ø
Economic Maintenance Charges during operation
Ø
Short production period, 6 months or less delivery time.
---