OFFER FOR RED BULL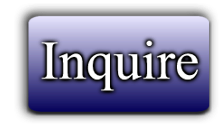 ---
OFFER FOR RED BULL ENERGY DRINK
SUBJECT FINAL CONFIRMATION & AVAILABILITY:
COMMODITY: RED BULL ENERGY DRINK CLASSIC 250 ML
QUANTITY: MINIMUM 5 CONTAINERS PER MONTH X 12 MONTHS
TOTAL CONTRACT QUANTITY:
SPECIFICATION: STANDARD FOR RED BULL
TEXT IN ENGLISH
ORIGIN: AUSTRIA
SHIPPING TERMS/DESTINATION EX WAREHOUSE ITALY
TIME OF SHIPMENT: TO BE AGREED
PACKING: 33 PALLETS / CONTAINER108 BOXES / PALLET24 CANS OF 25 CL / BOX => 85,536 CANS PER CONTAINER
PRICE: € 0.71 / CAN EXW - NET
INCOTERMS: 2010 LATEST EDITION WITH POSSIBLE AMENDMENTS
PAYMENT TERMS: . 1) ESCROW ACCOUNT COMO DOCKS WAREHOUSE ITALY: OPENING FROM ONE TYPE BEA CURRENT ACCOUNT (BANK ACCOUNT PLEDGE) BUYER TO THE DOCKS COMODEPOSITING A SUM (DOWN PAYMENT) OF 30% OF THE MONTHLY OR WEEKLY SUPPLY EXPRESSED IN EUROAGAINST PRO-FORMA INVOICE.
THE BALANCE OF 70% DELIVERY OF ALL DOCUMENTATION AS THE INVOICE BEFORE THE GOODS TO THE LOADING CONVEYOR.
2) LETTER OF CREDIT: BANKS CREDIT LETTER FOR AN ECONOMIC VALUE EQUAL TO THE FULL MONTH,S SUPPLYREVOLVING FOR EACH MONTHFOR THE DURATION OF THE CONTRACTNON-TRANSFERABLENON-DIVISIBLE AND CONFIRMED BY THE BANK
DOCUMENTS: AS PER CONTRACT
PROCEDURE: 1. BUYER SENDS TO SELLER ENQUIRY OR LETTER OF INTENT (LOI)
2. DISTRIBUTOR ISSUES SOFT CORPORATE OFFER (SCO) TO BUYER AND DRAFT CONTRACT
3. BUYER SIGNS AND RETURNS TO DISTRIBUTOR THE SCO WITH THE IRREVOCABLE CORPORATE PURCHASE ORDER TOGETHER WITH THE RWA (READY-WILLING-ABLE) OR BCL (BANK COMFORT LETTER)
4. SELLER ISSUES THE DRAFT CONTRACT BUYER RETURNS THE SIGNED DRAFT CONTRACT – IN WORD FORMAT – WITH THE BANKING DETAILS OF BUYER AND THE AMENDMENTS – IF ANY – WITHIN 72 HOURS
5. DISTRIBUTOR SHALL VERIFY AND IF ACCEPTED SHALL ISSUES FINAL CONTRACT TO BUYER
6. WITHIN 5 (FIVE) CALENDAR DAYS UPON CONTRACT SIGNATUREBUYER,S BANK SENDS THE FINANCIAL INSTRUMENT AS PER CONTRACTUAL AGREEMENT
7. LC OR ESCROW PROCEDURE TAKES OVER
8. SHIPMENT COMMENCE ACCORDING TO THE CONTRACT
BUYER: SHALL BE PROVIDED WITH THE LETTER OF INTENT
SELLER: SHALL BE PROVIDED WITH THE FCO
REMARKS: 1. BBD NOT LESS THAN 18 MONTHS
2. STATUS: T2 OR T1
3. FORWARDING COMPANY: COMO DOCKS / ITALY
4. ESCROW SERVICE AGREEMENT SHALL BE MADE IN DUE COURSE
5. THE QUOTED PRICE IS NET WITHOUT ANY COMMISSION
6. INTERMEDIARIES MAY AGREE TO A NCND
---