Big Stock for sale from closed petroleum company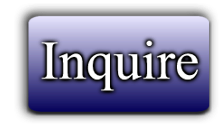 ---
Big Stock for sale from closed petroleum company
big stock for sale from closed petroleum company
for sale 180.000 PX all Brand new , here some details and for all stock list only for serious Buyers , some photos ,
1 The name of each part accordingly will be printed shown part number, exact name , quantity and pictures in details
2. the country of origin , most of the from Europe, U.S.A., China and Saudi Arabia copy will be fowrded to you for each item.
3. Date of manufacturing various from 2006 – 2012 on the the printed table will show the exact dates.
4. All of equipment are new
5. Expiration date for Gaskets are available others not required .
6. All files for equipment are available with following data dossier ( i.e. quality certificates, certificate of origin, B/L invoices , packing list
Adaptor ss,,PVC, Bar sss,Bolt hxhd,,Galvanized,tee equal,Tee reducer ,stud blot,elbow deg,safety valve
swage , Flange blind,flange nipple, swanga cap,steel shim,steel flat,steel Angel,casket,elbow,cooper cameron valves
bushing ,blend,union galvanized,strainer,connector,tee welded,nut,o-let,cross union,ball valve ,Bars,ferrule
insulation,tubing pipe,smls,stud bolt,steel round,roof nail ,eye bolt,anchor rod,coupling,hollow section,
and more items
---