6 Truck Load Lubricants/Motor oil / 447181116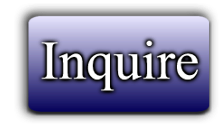 Catalog #77121
Catagory:
AUTO parts
Dragon's Price:
CONTACT US
Date Added: November 19, 2016 23:16
Page Views: 1
---
6 Truck Load Lubricants/Motor oil / 447181116
Six Truck load of Lubricant & Motor oil
We have immediately available 6 truckloads of various motor oils,
Power Steering Fluids,Antifreeze,Gear Oil,Chain and Bar Lubricant,
Transmission Fluid,and more.
No restrictions.
This is 6 truckloads.
Retail Price: $675,000
Asking Price: $340,000.
Selling as a lot see attached manifest and picture for more detail.
​Fob:​ South East USA
---