New item: integrated solar street light with lithium battery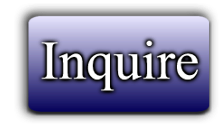 Catalog #78146
Catagory:
City Projects
Dragon's Price:
CONTACT US
Date Added: December 13, 2016 06:59
Page Views: 3
---
ADI,s New item for 2017 : integrated solar street light with lithium battery.
Asian Dragon International Corp doesn,t offer the same as everyone else ...
We STRIVE to be be the BEST !!!
Beautify your city cut power consumption dramatically !!
Un effected by power outages, storms or an accident that takes out a power pole
This light just keeps going and going and going
solar street light title
lithium battery
1. High energy density for storage
2. Light weight, easy to install
3. Long service life, up to 5 years
4. Strong adaptability to extreme temperature
For price we need to know destination and quantity
led street lamp
LED STREET LIGHT
solar panel
SOLAR PANEL
pole
POLE
INSTALLATION DIAGRAM
install01
install02
HOT SELLING INTEGRATED SOLAR STREET LIGHT
solar street light01
Integrtaed solar street light
solar street light02
Integrtaed solar street light
solar street light03
Integrtaed solar street light
---