Floating restaurant.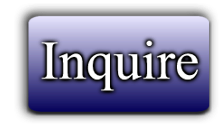 ---
Floating restaurant.
One of our people there had already inspected the vessel .
He spent an entire day on her with a surveyor .
She checked out 100% except for the normal wear and tear.
She needs scrubbing , painting Some flooring ..... SHE,S WORTH EVERY BIT OF 1.4 MIl !!!
DEAL OF THE YEAR !!
Floating restaurant. Euro 750,000 ONLY as is where is which represents around 50% of her true worth
FLOATING EVENT BOAT for sale
CAN SECURE THE SALE OF BELOW MULTIFUNCTIONAL FLOATING ,EVENT BOAT, WITH DTLS AS FOLLOWS.
FLOATING EVENT BOAT
GREEK FLAG
HELLENIC INSPECTORATE SERVICES
LAST DD 12/2010
BLT 2010, GREECE
HULL STEEL
GRT 1363 / NRT 1331
LOA 32.0M
BEAM 30.0M
DEPTH 1.7M
DRAFT 2.4M
PAX CAPACITY 400
LOCATION GREECE
- ALL DETAILS GIVEN IN GOOD FAITH BUT WITHOUT GUARANTEE -
For inspection the owner requires a PO and holding deposit of Euro 50,000 to prove seriousness because there is a pending sale to Dubai
Deposit refundable if not as presented
Floating restaurant
Please see bellow from our Surveyor :
- Construction is under high standards as I know the quality of the shipyard's job.
- She has a walking around balcony with curves where plants and flowers can be.
- The balcony is tile floor light brown color in excellent condition.
- Front balcony with big space good enough for chairs and tables.
- Side balconies give quiet large corridors for the quests.
- Two stairs with teak plates driving to the upper floor.
- Upper tile floor in excellent condition is a very big area with a bar and kind of bimini for the sun.
- Main tile floor as well is also in very good condition.
- Main restaurant area is in very good condition with nice and light interior taste.
- Lights inside and outside are also in good condition.
- One big stair driving to the WC area separate for men X 5 and X 5 for women.
- Other similar stair drives to galley area (are missing all electric galley equipments but the electric installation is ok).
- Non any generator on board.
- Freshwater tanks in good condition.
- Grey water tanks in good condition.
- Black water tank in good condition.
- Main electric 220V panel in good condition.
- Piping system in good shape.
- overall condition is Excellent!!!!!
List of jobs in order to be ready for the market:
- Dry dock service (antifouling – anodes – sea cocks)………………..40.000 – 60.000. Euro
- Bilge cleaning and paint………………………………………………………………..15.000 – 18.000. Euro
- Exterior paint………………………………………………………………………………50.000 – 80.000. Euro
- Teak deck refreshment – new teak installation…………………………22.000 – 30.000. Euro
- Full galley equipments installation………………………………………….100.000 – 150.000.Euro
- Service – repairs in all machinery (pumps – valves – A/C)……………8.000 – 12.000. Euro
- Electric sunshade system installation-------------------------------12,000 to 16,000 Euro
- Update all certificates…………………………………………………………………… 8,000 to 12,000 Euro
Approximate total expenses excluding shipping and Custom Duty____ 300 to 375,000 euro
Cost of Shipping and Custom Duty ....
- Transportation from Athens to Dubai (I am expecting an offer from approximately 245,000 euro ( *cost of shipping might be shared by the seller)
- Custom Duty of 5% of the declared value , _______________________55,000 euro ?
.
- .
---