WHITE REFINED SUGAR – ICUMSA 45 RBU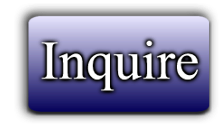 Catalog #79605
Catagory:
Commodities
Dragon's Price:
CONTACT US
Date Added: January 24, 2017 01:37
Page Views: 159
---
WHITE REFINED SUGAR – ICUMSA 45 RBU
Please note that Brown and White Sugar same pricing (see below)
WHITE REFINED SUGAR – ICUMSA 45 RBU
PRODUCT:
WHITE REFINED SUGAR- ICUMSA 45 RBU SHALL CONFORM TO THE FOLLOWING SPECIFICATIONS. THE SUGAR BEING SUPPLIED IS 100% FIT FOR HUMAN CONSUMPTION.
SPECIFICATIONS:
POLARIZATION
: 99.80º Minimum
ASH CONTENT
Sugar warehouse
: 0.04% Maximum by Weight
MOISTURE
: 0.04% Maximum by Weight
MAGNETIC PARTICLES
: mg/kg 4
SOLUBILITY
: 100% DRY & Free Flowing
GRANULATION
: Fine Standard
ICUMSA
: 45 RBU ICUMSA, Attenuation index units Method # 10-1978
Max AS
: 1 P.P.M.
Max OS
: 2 P.P.M.
Max CU
: 3 P.P.M.
COLOUR
: Sparkling White
SEDIMENTS
: NONE
SO
: mg/kg 20
REDUCING SUGAR
: 0.010% Maximum in Dry Mass
RADIATION
: Normal w/o presence of cesium or iodine SO2: Certified
SUBSTANCE
: Solid, Crystal
SMELL
: Free of any Smell
HPN STAPH AUREUS
: per 1 gram - NIL
MICROBIOLOGICAL LIMITS
: Pathogenic Bacteria including Salmonella per 1 gram – NIL Bacillus per 1 gram - NIL
PESTICIDE TRACES
CROP:
: Maximum mg/kg Basis – DDT 0.005 – PHOTOXIN 0.01 – HEXACHLORAN - GAMMA ISOMER 0.005
:2015 or more recent crop
PHYTOSANITARY CERTIFICATE of no radiation, no virus, no insect parts, no rodent excrement, no husks and no poisonous matter. Product is suitable for HUMAN CONSUMPTION: PRODUCT ORIGIN: Brazil
PRODUCT PACKING: Packaged in 50 kg (net weight) new poly-lined bag or equivalent. Plus 2% free bags.
INSPECTION: S.G.S. inspection at the port of loading at seller's expense.
PAYMENT TERMS PAYMENT TERMS: Buyer is to issue a Stand by Letter of Credit (SBLC) for two to three (3) month shipping value depending on volume to be used as a default SBLC in case buyer does not pay or fulfill the contract obligations. Each shipment is to be paid by a MT103 (TT) against shipping documents. SBLC will be returned to buyer at the end of the contract period. SBLC must come from a western EU or US bank or confirmed by one.
SUGAR COSTS: CIF:
12,500 MT, 25,000 MT, 50,000 MT or higher SPOT - $385.00 per MT CIF
12,500 MT per month for 1 year (150,000 MT) - $375.00 per MT CIF
25,000 MT per month for 1 year (300,000 MT) - $365.00 per MT CIF
50,000 MT per month for 1 year (600,000 MT) - $355.00 per MT CIF
100,000MT per month for 1 year (1,200,000 MT) – $345.00 per MT CIF
200,000MT per month for 1 year (2,400,000 MT) - $325.00 per MT CIF
Price, availability, quantity and product information subject to change without notice
---