THAILAND *** PHUKET PATONG -- 2 Villas 85 Million THB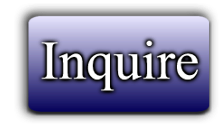 ---
THAILAND *** PHUKET PATONG -- 2 Villas 85 Million THB
THAILAND REAL ESTATE Rare investment opportunity in Patong
There are two villas we have for sale in the 10 rai compound. (There are 8 villas in the
compound.)
1)The first one for sale is 7 plus 1 bedrooms. Space is 750 sq mtrs over 4 floors.
144 rang Wah of NS 3K land. It has its own swimming pool.
2)The second villa for sale is 5 bedrooms.
It has 450 sq mtrs of space over 3 floors. The land
area is
​320​ Tarang Wah of NS3K land. It also has its own pool.
Both villas are for sale together.
Price is 85 million bahts together. The yield is about 7 percent P.A.
THE BEST LOCATION: PATONG
• SEA VIEW, SITUATED WITHIN A TROPICAL GARDEN
• LUXURY VILLA WITH ON-SITE MANAGEMENT
• FULLY OPERATIONAL AND PROVIDES IMMEDIATE INCOME
• GOOD RETURN ON INVESTMENT AND CAPITAL GAINS
• OPPORTUNITY FOR DEVELOPMENT
The location is excellent, between the Meridien Hotel and Patong.
It is in a natural secluded green estate, yet close to Patong.
In a 24-hour secure compound, access by remote only.
PATONG BEACH
Patong Beach is one of the most magnificent beaches in Phuket, with clear visibility of the emerald water and stunning white sand that stretches for about 3 kilometres. This beach is an ideal spot for all sorts of holiday activities, and is a particular favourite for tourists soaking up the sun to get the perfect tan. Other fun activities at the beach include swimming, banana boating, and indulging in a relaxing Thai massage. Swimming is fantastic here, with clear visibility in the northern end of the emerald water and a warm water temperature that normally ranges from 27-29 degrees Celsius
PHUKET ISLAND Fun, food and fabulous beaches
Phuket Island in Thailand has evolved into a year around holiday destination which offers sun-lovers a perfect tropical winter break. Whether you prefer to spend your days on the white sand beaches overlooking the Andaman Sea, or you prefer an action-packed escape from everyday life, there are endless choices when it comes to places to visit and things to do.
PATONG LIFE
Patong shows a different side when the sun goes down. It is, after all, the party hub in Phuket. As darkness falls, local bars turn on their elaborate neon lights and pump loud music, restaurants draw crowds from the increasing number of patrons, vendors begin setting up more stalls and street performers show off their talents. This is Patong after dark, a place of great energy where people go to party the night away. It is home to a large variety of restaurants and beer bars, discos and go-go bars.
---